Last Friday (May 21
st
), I wasn't able to go to work. Because my head really hurts so badly! So, I decided to just stay in the house and have more rest even if it's actually equivalent to a "
1 day without pay
" to me, for I no longer have an SL. Huhu
T_T
. Actually, I still have but only .5 (half-day)
:D
Coincidentally, my friend (which is a fellow blogger and an officemate of mine), also wasn't able to go to work. We've been planning to have our hair done in a salon just before her wedding day, which will already be next month. So, when she found out that I wasn't able to go to work, too. She texted me in the afternoon, checking if I'm already feeling ok.
And since my headache disappeared, we went to mall late afternoon. Actually I supposed to have my hair permed/curled — just like
Leighton Meester
's hair, (the
Blair Waldorf in Gossip Girl
). But my god!, when we inquired for the price … it was sooooo expensive!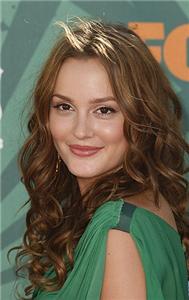 My friend already settled at Index salon but I still continue inquiring at different salons in 2 different malls — Podium and
SM
Megamall. Hehe!
=)
With my hair length, the cheapest price of digital perm is already
P5,000.00 at Bench Fix Saloon
. I went to other salon and the prices are even higher. At
Vivere Salon
, my hair already cost
P9,000.00
for a digital perm,
P7,000.00 at David's For Revere
,
P8,500.00 at Ricky Reyes Salon
. My God! With those prices, I could already buy 2 sets of office attire/clothes plus a bag and partner shoes/sandals.
*deep.sigh*
So, as a result, I ended up having my hair rebonded instead
. And the final destination was at
David's Salon
at Star Mall,
Mandaluyong City
. Because they have a promo which only cost
P2,500. ^_^
Yiii! Here's my picture, taken 2 days after my hair rebond. It was taken by my akachan after we dined at
McDonalds
El Pueblo … just got a little too delayed for me to post this article. Because I only find time today, always busy
:D